Sylius Plus: What can it bring to your business?
When it comes to e-commerce projects with extraordinary needs, Sylius is the best answer. Most of the e-commerce solutions available on the market are offering a huge number of advanced functionalities, but when it comes to applying special needs, sometimes they are quite hard to extend. Sylius allows for creating flexible solutions, so that every single part of the code of the application may be adjusted to the needs.
Even if some features are not out-of-the-box, it's easy to implement them with a maximum of freedom, excellent for setting the business apart from the competition. It appears in two versions: Sylius (free open-source) and Sylius Plus (the paid one).
In this blog post, we will take a look at some details of the paid version.
Due to the fact that the internet is an inseparable part of life, the requirements of customers are much higher than a few years ago. Therefore, it is worth thinking about the original solution that can leave the competition far behind. That is why to face critical problems business may have, Sylius is the best tool to create original solutions.
It may be questioned, why to pay for something, that is available for free. As you can guess, "plus" means "more". Sylius Plus brings advanced features just out-of-the-box so that there's no need to build them from scratch.
More functionality
As a part of "Plus features", you will get:
Advanced multi-store management

manage multiple business units
create different users permissions between units
configure different invoicing details

A complete returns management module (RMA)

let your customers request for returning their purchases
manage those requests from your administration panel

Multi-source inventory management

manage product availability that is shown your customers
ship from the most optimal source

Advanced permissions management

assign your staff to specific roles and manage access to different sections of your application

Loyalty system – new!

What you can do as a customer:

check loyalty points
exchange points for coupons (coupon will be delivered via e-mail)
use a coupon code and see how many points do you have just before completing the order

What you can do as an administrator:

create rules of collecting points: how many points and for what actions the customer will get (example: spend 30$ to get 100 points)
configure rules of exchanging points: how many points has to have the customer to get the 'award' (and also – what is that award)
As of today, the loyalty program is a completely new feature of Sylius Plus, which is being added. If you want more information about it – check the Sylius blog post.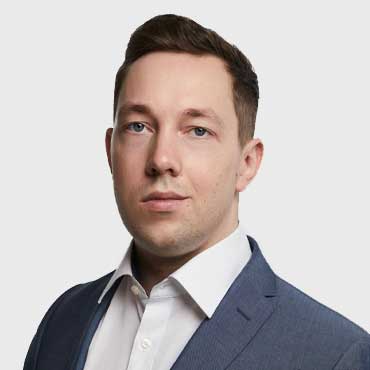 During the dedicated FREE consultation, I will show you step by step all the features of Sylius Plus!

Performance and advanced services
What makes the Sylius Plus offer strong, despite functionalities, is its technical support for each project. With Plus you will get:
Customer Service Manager – Sylius assigns a Customer Service Manager to each project, to ensure its monitoring and evolution, in collaboration with the agency that develops the project.
SLA-backed Technical Support – get a high-quality response in a short time
Enhanced security and performance – you can read here about the comparison of Magento and Sylius performance
Sylius Pricing
The price of the annual subscription depends on the value of transactions going through Sylius Plus. The price starts at 4,900 EUR annually. It's not just a charge for features, but as it was mentioned above, it includes a live support function with the technical team of Sylius, as well as the presence of a Success Manager.
The commercial license retains the possibility of modifying the solution and adapting it to the real needs of your project (as it is in a free version). The source code is available and can be modified by the developer.
It is worth?
Of course, it is. With Sylius Plus you will get features that are not out-of-the-box in a free version. However, it's worth considering if your business needs Sylius Plus or just a normal version. Remember that Sylius has lots of plugins you can add to your application to achieve your goals. Sylius provides the necessary features to face the growth of your store. You have full freedom to make your store look like the way you imagine using a templating system that enables easy integrations and unique design. When adding flexibility in the shopping process, it creates a distinctive look and improves user experience.
To sum up: What can Sylius bring to your business?
Support for the most popular payment providers
Open-source and worldwide help
Product management
Order management and customer service
A fast and accurate search of products with ElasticSearch
Omnichannel support out of the box in a free, open-source version
High flexibility – it could be used for any type of eCommerce – B2C, B2B, Multivendor-Marketplace, or as a headless microservice powering VOD, e-learning platforms or SaaS. The sky is the limit.
Additionally in Sylius Plus:
Advanced Multi-Store management
Returns Management
Loyalty Program
Hierarchical Role-based Access Control management
Multi-Source Inventory Management
Customer Success Manager, (Optional) Project Success Assistance and SLA-backed Technical Support
If you are considering Sylius or Sylius Plus as a solution for your business or you need advice if it suits you, let us know. You can send us a message using this section or schedule a FREE consultation and talk to us personally!